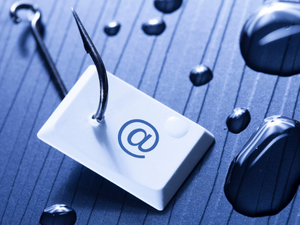 A new phishing campaign targeting Facebook users has been identified by cybersecurity firm Trustwave. In this campaign, hackers use fake copyright infringement notices to trick users into giving away their account details.
The phishing messages claim that Facebook will delete the user's account within 48 hours unless they fill out an appeal form to protect themselves. This appeal form collects personal information from the user, such as their name, phone number, and address.
The phishing attack is delivered through email and includes a link to an actual Facebook post. When users click on the link, they are redirected to a fake, custom-built site appearing to be customer support. On this site, the user is prompted with a fake One Time Password (OTP) check. When the OTP fails a pop-up offers an alternative authentication option. By selecting the other option, users are redirected to the official Facebook site.
Users should be cautious if they receive copyright violation notices, as this could signify a phishing attack. Additionally, Trustwave advises users to always verify the authenticity of the source before entering any personal information.
To protect themselves against phishing attacks, users should also use strong and unique passwords for their accounts. In addition, enabling two-factor authentication and being wary of clicking on links in unfamiliar emails can further help reduce the chance of being a victim of these types of attacks. Finally, regularly reviewing the permissions and app connections associated with your Facebook account is also a good idea, as these can sometimes be a vector for phishing attacks.
By following these simple precautions, users can help to protect themselves and their personal information from falling victim to this or any other phishing campaign. It is important to remain vigilant and stay up-to-date on the latest tactics used by hackers in order to keep your information and accounts safe.